Orchard Toys 258 Big Fire Engine 20 Piece Floor Puzzle
$189.00
Regular price
Sale price
Unit price
/
translation missing: en.general.accessibility.unit_price_separator
Orchard Toys 258 Big Fire Engine 20 Piece Floor Puzzle. Watch the cheerful firefighters getting ready for action by piecing together this big red fire engine! Big Fire Engine includes a fun learning guide on the back of the box, which features different discussion points to talk about once the puzzle has been completed. This includes questions to encourage observation, reinforce counting skills and develop knowledge of the world, e.g. Can you see something that is round? Why do you think the fire engine has ladders? Puzzle size = 53 x 42cm (approx)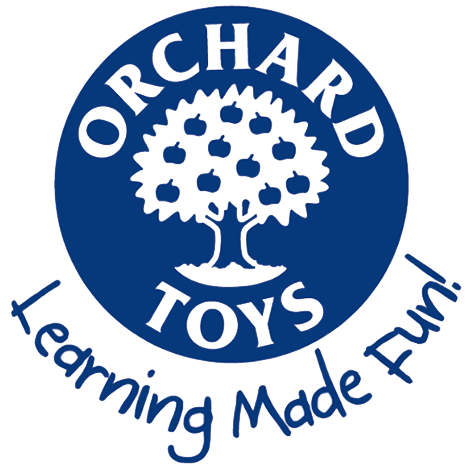 Why Orchard Toys?
Having been designing and making children's educational toys for 50 years, our products are the perfect choice for conscientious parents wanting a game or jigsaw with real educational and play value. We pride ourselves on our bright and colourful products, value for money, quality and exceptional customer service – all of which results in fantastic customer feedback both from parents and children themselves!
Award winning products
Having built a strong reputation in our sector, we are renowned for our award-winning range which combines quality with a unique illustrative style. Some of our prestigious awards include Mother & Baby Gold for Shopping List, Toy Fair Best New Toy for Where Do I Live and Made For Mums Gold for Giant Railway Jigsaw. These are prestigious awards which go through rigorous testing processes by early years professionals, parents and children themselves to get the seal of approval!
Design & attention to detail
Our educational games and jigsaws are loved by both parents and children. One of the most popular features in our games and jigsaws are our detailed illustrations and colourful characters, which appeal directly to children and help them to enjoy learning. All of our illustrations are hand drawn by our talented design team with attention to detail, added value and discussion points cleverly embedded into the design. This means that when your child is playing a game or piecing together a jigsaw, they can see things they have never seen before and learn about the world…from astronauts in space, to prehistoric dinosaurs, to animal habitats!
Quality
We design and make all our games and jigsaws with children in mind. All of the cards and play pieces are sturdy and wipe-clean, meaning they will stand the test of time against constant playing, wear and tear and messy hands! It is this winning combination of educational play value and physical durability that makes our products so long lasting, providing children with games they'll want to play time and time again…even once they've grown up!
Product type:
Puzzles & Games